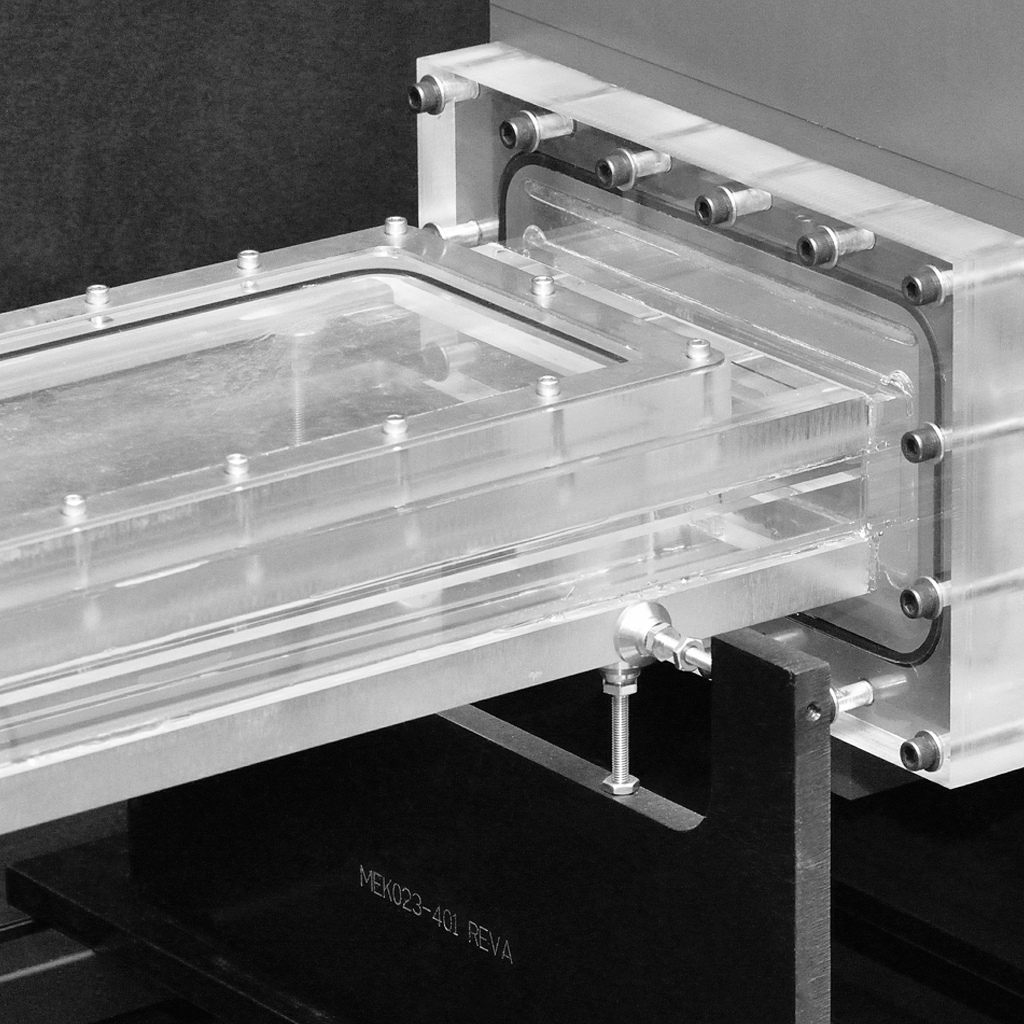 Test bench for measuring and validation electro-broadcast probes with a laser Doppler
Sector
Fluid mechanics
Societal benefits
An important part of the energy losses or yield reductions of systems using fluid circulation is related to the fluid's friction with parts involved in the system. The development of a sensor able to locally provide instantaneous friction measurements is providing essential databases to optimize hydraulic system design.
Mandate
Develop and manufacture a sensor assembly to measure friction in fluid mechanics. The assembly is equipped with a hydraulic loop which makes it possible to compare measurements made with three segment electro diffusion probes and a laser Doppler anemometer.
Development time
12 months
Technological advancements
High-quality optical acrylic channel manufactured to extreme tolerances
Optical facets on 4 sides of the main canal
Removable window with zero lateral clearance to eliminate turbulence due to discontinuities in the inner surface of the canal
Eliminates 100% of pump impulses at fluid contraction entry
Universal module to allow evolution of the flow rectification system
Scientific advancements
Thanks to a triple wall probe, a method has been developed to capture the two instantaneous components of fluid friction on a wall. The method's originality is that the device is non-intrusive, unlike most existing methods.
Specs

Test bench dimensions: 13'L x 6′ x 12'H [4.0 m x 1.8 m x 3.7 m]
Interior dimensions of main channel: 7'L x 5″ x 0.125″H [2.1 m x 125 mm x 3.2 mm]
Main tank volume: 20 USGAL max. [80 L]
Main channel inlet pressure: 5.0 psig max. [0.3 bar]