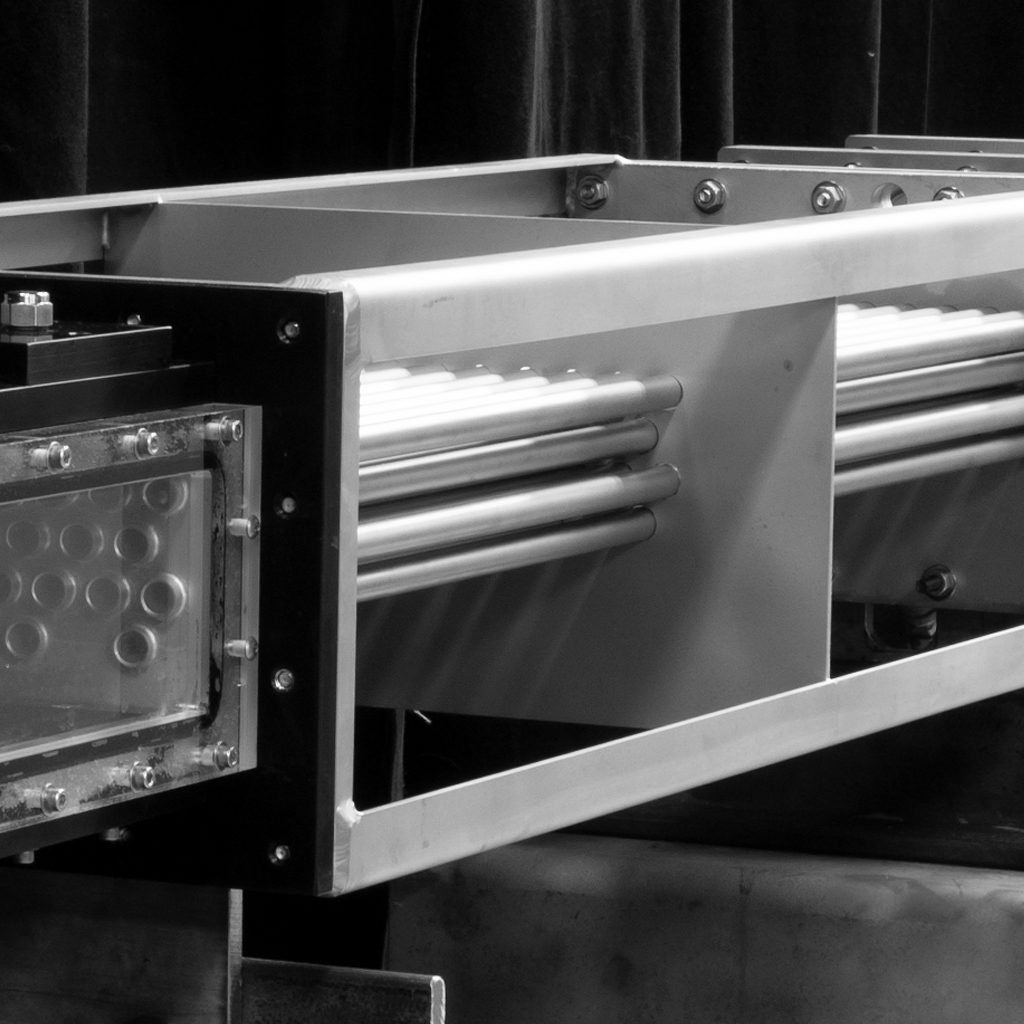 Test bench for measuring vibrations in a nuclear steam generator
Sector
Nuclear / Vibrations
Societal benefits
Produce more reliable steam generators for turbine-alternator sets used in nuclear power plants.
Mandate
Develop and manufacture a hydraulic loop and test section to replicate the flow conditions at the outlet of a steam generator tube plate used at the heart of nuclear power plants. This equipment makes it possible to carry out vibration tests on a steam generator's internal components.
Development time
12 months
Technological advancements
P

roduce a flow equivalent to current conditions at the heart of a nuclear power plant

Vibration measurement on thin sheets immersed in water and subjected to high velocity jets
Scientific advancements
Understanding of an unpredictable vibration phenomenon that may lead to premature degradation of steam generators.
Specs

Recirculating water basin: 320 USGAL [1200 L]




Recirculation pump: 40 HP / 85 psig [30 kW / 5.9 bar]



Pressure in the test section: 15 psig max. [1.0 bar]

Test section with four removable windows

Vibration measurement on instrumented thin sheets with immersible strain gauges