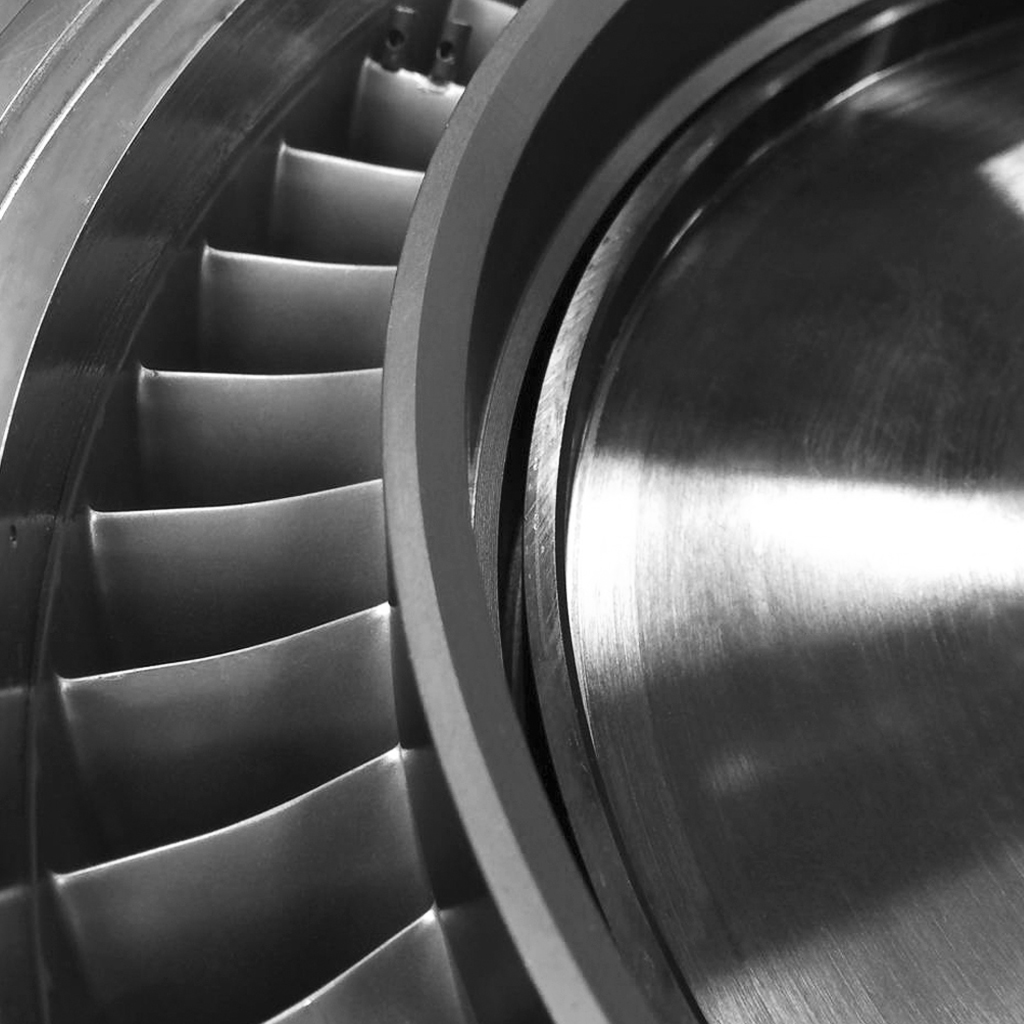 Aircraft engine compressor test section
Sector
Aerospace
Societal benefits
Explore new ways to maintain the efficiency of turbine compressors throughout their life to reduce aircraft engine fuel consumption.
Mandate
Develop and manufacture a test section as well as support the test campaign to evaluate the performance of a new compressor turbine blade design for a jet engine. Collaborative industrial-academic project subsidized by the SA2GE program (Advanced Aviation Systems for the Environment) and the GARDN program (Green Aviation Research and Development Network). Includes the development of various probes and specialized tools. This equipment makes it possible to vary the blade clearance of a rotor at a very high rotational speed and to evaluate pressures and temperatures at different points in the flow to map the performance and behaviour of the new compressor design.
Development time
55 months
Technological advancements

Labyrinth-type mechanical seal
System to accurately vary blade tip clearance thus minimizing downtime
High precision mechanical instrumentation
Development of pressure and temperature probes
Scientific advancements
Development of a prototype turbine compressor that maintains consistent performance throughout the life of an aircraft engine, thereby saving substantial fuel costs.
Specs
Dimensions: 45″ x 53″ x 115″H [1.1 x 1.4 x 2.9 m]
Test section weight: 800 lbs [365 kg]
Compressor rotation speed: 0-22000 RPM
Compressor diameter: Approx. 12″ Ø [300 mm]
Weight of the rotor and its rotating parts: Approx. 35 lbs [15 kg]
Electric power: 200 HP
Instrumentation: 75 channels
Maximum speed of airflow: 325

 ft/s [350 km/h]